Arno Wouters
philosophy of biology / philosophy of action
---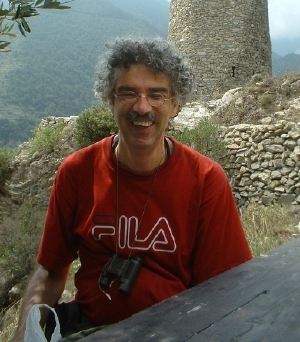 Current Job
I am currently unemployed and looking for a job. I am not only interested in jobs in philosophy teaching and/or research, but in any job in which I can employ my skills in creative thinking, conceptual analysis, argumentation, writing and teaching. I am handy with computers and have some experience in testing and technical writing.
A short CV
I studied biology at Wageningen University (1974-1980).
I studied philosophy at Groningen University (1980-1986).
I obtained a PhD in philosophy of science from Utrecht University (1999).
I did research in philosophy of science at Utrecht University (1989-1994).
I taught a variety of courses in theoretical philosophy at several universities (Groningen, Utrecht, Nijmegen) (1995-1997).
I worked 3 years as a researcher in computer science (1998-2000).
I worked 2 years as lecturer philosophy of the life sciences at the Institute Biology Leiden (2001-2002).
I worked 10 months as a staff member for the Centre for Society and Genomics (2004).
I worked 2 years as postdoc Neuroscience and Personhood at the Heyendaal Institute Nijmegen (2005-2007).
I taught philosophy of biology at the Institute for History and Foundations of Science (Utrecht) (2007, 2008, 2009).
I taught philosophy of mind and action at the Radboud University Nijmegen (2007-2008).
I taught philosophy of cognitive science at Utrecht University (2008).
I worked 4 years as postdoc philosophy of action at the Erasmus University Rotterdam (2009-2012)
An elaborate CV can be found here.
Personal info
I live in Utrecht, The Netherlands.
Philosophy
My philosophical research interests include:
philosophy of action in connection with psychology, neuroscience and evolutionary biology,
explanation and understanding in biology, cognitive science and psychology
the relation between different levels of organization (reduction, emergence, supervenience, constitution)
the philosophical aspects of the recent trend towards systems biology,
teleology and structuralism, Darwin, D'Arcy Thompson, 19th and 20th century morphology, history of evolutionary biology
mechanisms, causality, counterfactuals, laws of nature.
Interests and hobbies

My interests include: computers, nature, natural science (especially biology), and philosophy.

My favorite pastimes are: reading, hiking, bird watching, dancing, and the internet.

E-mail

My work e-mail address is:

My private e-mail address is:

Please, consult me in advance if you want to send me attachments.

The name of this site is derived from New Zealand's only surviving native owl, the Morepork or Ruru. I had a great time tramping in New Zealand and an owl seems an appropriate symbol for a philosopher of biology (picture courtesy of Tom Tarrant from aviceda).
16 November 2016 "The role of the functional view in the life sciences" SFB 779, Leibniz Institut für Neurobiologie, Magdeburg.

One of the ways in which the life sciences differ from the physical sciences is their reliance on what I call a 'functional view'. In this view organisms, their behavior, their parts and the activities of those parts are seen as solutions to certain problems and explained by appeal to their function in solving these problems. Neurons, for example, can be seen as solutions to the problem of how to analyze and transfer information and many of their features (such as myelination or the presence, structure and localization of synapses) can be explained by appeal to the requirements for performing this function in the circumstances in which it is performed. This way of explaining the features of living organisms has been the source of many philosophical worries. Can we talk of problems without presupposing the existence of someone who experiences them or foresees them? Can we talk of solutions without assuming that they were brought about or put in place for the purpose to solve or prevent a problem? In this talk I will show that these questions can be answered affirmatively and explain how the functional stance allows us to understand the organization of living organisms without appeal to the way in which the organization comes about (and, hence, without appeal to evolution or teleology).
Selected contributions to the web
Philosophy
Internet, software, computers etc.
Nature
Selected publications
A more complete list of publications is here.
BCN-science and responsibility (neuroethics)
Explanation in biology (philosophy of science)
Computer science
Recommended information and links
Especially for philosophy students, but many others may profit from it.
Computers and internet
Philosophy
---
---

This page was made by Arno Wouters.
E-mail:

Last Updated: 8 Nov 2016.